YOUR COMPUTER IS INFECTED. DO NOT TURN OFF YOUR COMPUTER UNTIL YOU CALL THIS NUMBER: 1-800-BOLOGNA.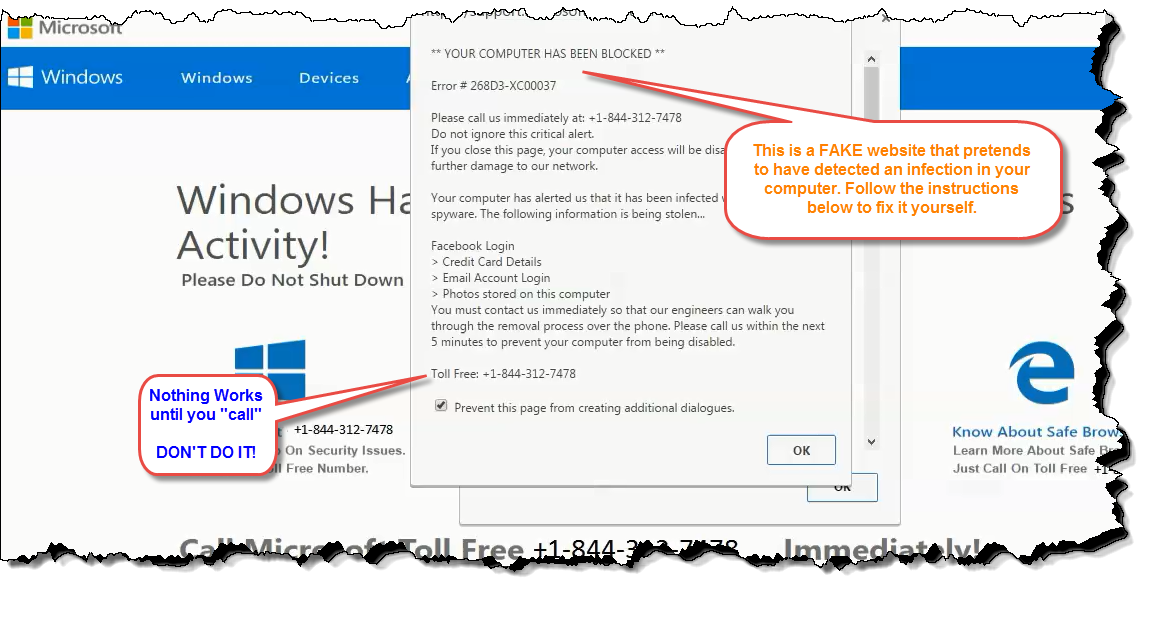 People. It is a waste of your time to call that number or any like it.
IT IS NOT TRUE. There is no problem with your computer.
You have landed on a web page specifically designed to trick you into calling a Fake tech support professional. Who by a few magical clicks of the mouse, will "fix" your computer.
$600 and 2 hours later, after "they" make you feel afraid for your life, you will be angry. You will feel stupid and degraded once you find out you have been taken.
Save Yourself Some Frustration
The fix costs $0. Here it is: Continue reading "How to get out of FAKE virus infection"