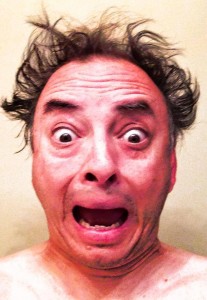 I hear this question quite frequently: "My computer is infected, what do I do?"
What's really scares me is the account that follows, "I let my friend try to fix it, now it's even worse!"
I hope you are here to find ways to prevent such catastrophes.
My advice: don't get infected, and don't let your friend goof it up.
I happen to be a professional that is not faint of heart when it comes to computer trouble. I am like a doctor that is not afraid to look at your mysterious rash.
In case it hasn't happened, follow my advice:
1) Get protected against computer viruses and intruders.
2) Backup your data often.
3) Do regular maintenance on you computer.
By doing these "simple" steps you'll be sure to extend your computer's life and have a happy one of your own.
I say "simple" in quotes because sometimes it is not as easy as it seems.  For that I am available to help.