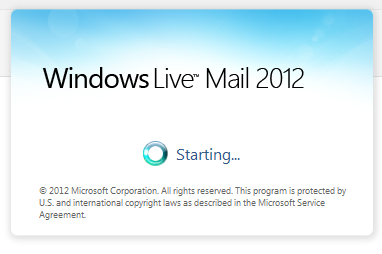 The rumors are true… Microsoft will drop support for Windows Live Mail early next year. What does it mean for you? If you are using Windows Live Mail, it will NOT vanish from your computer. It just means Microsoft will stop supporting it. They will stop updating it fixing it or otherwise tinkering with it.
Windows Essentials 2012 suite will reach end of support on January 10, 2017
As you may recall Windows XP had its support terminated a few years ago. I still see people using it.  It has not gone away, and Outlook Express is still around. There is no need to panic. It's just time to weigh your options.
Here's some options:
Microsoft Outlook
Mozilla Thunderbird
Mail (built in to Microsoft Windows 10)
Web mail
Zimbra?
or… just keep using Windows Live Mail.
For now, any email address from Microsoft email systems such as, example@hotmail.com, example@outlook.com, example@live.com, or example@msn.com will not work with Windows Live Mail anymore.  There may be a way around the restriction by creating an IMAP account in your WLM. Just don't chose the "automatic" settings. Instead, try the following settings: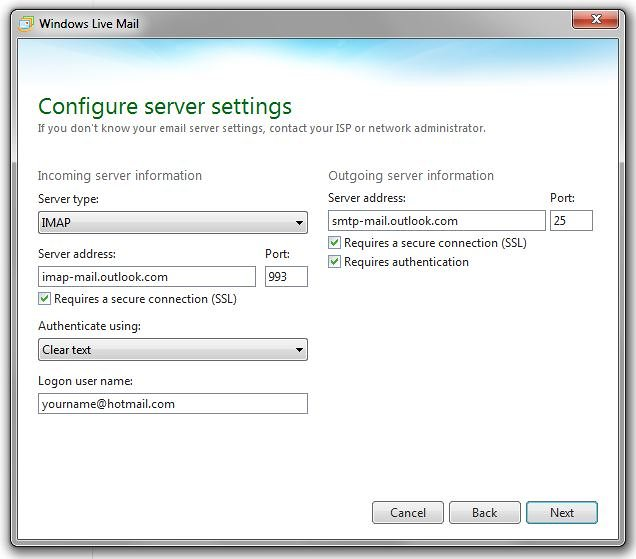 Windows Live Mail still works with all the other IMAP/POP mail providers (specifically: tfon.com; or askjuan.net; etc…)