Have you ever been confused about which button to press on your mouse?
For the most part, you go about your day clicking away on everything on your computer, the internet, your solitaire game and so on. That's right. You go about your day as a happy-go-lucky "left" button clicker.

But everything changes when you call for help with your computer and you get an instruction like: "Click here, click there, now right-click on that… and what follows is a something short of a heart attack. Your palms get sweaty, your speech becomes slurred, and you begin shaking uncontrollably. Your left arm starts to ache… or is it your right arm? I get so confused!
What comes next? A left-click? A right-click? Should you have been right-clicking all along? What's the right-click for, anyway?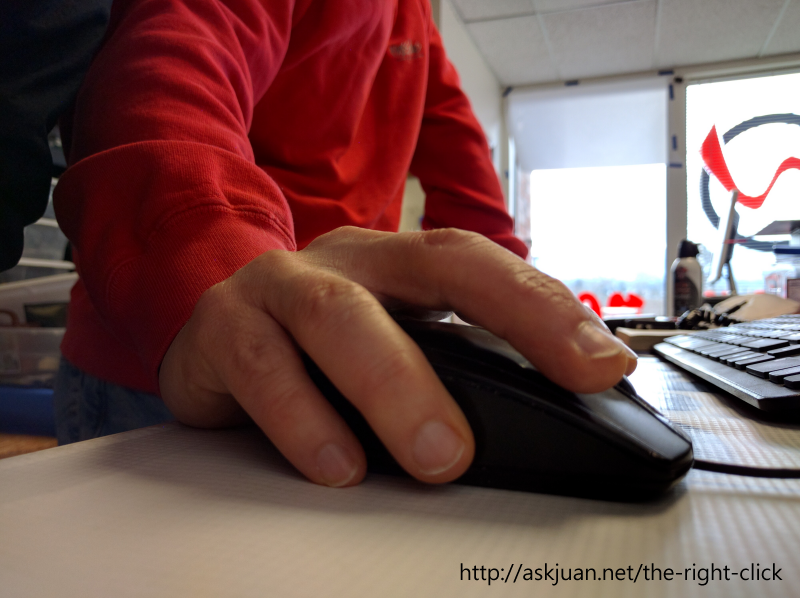 Relax.
I am going to give you the answer. From now on you'll be left/right clicking the right way.
(Or is it, the left way?)
…Never mind.
The only difference from the left-click and the right-click, is… DRRRUMM RRROLLL PLEASE…
"A MENU"
Context Sensitive Menu
That's right (or is it left?) a menu. It's a menu. That's all, "A MENU."
Right-clicking on something gives you a menu. To be more precise, it gives you a context sensitive menu.
A context sensitive menu is a list of options that pertain to the "thing" you clicked on with the right-button.
The left-button is on the other hand (or finger, as it were) is the button you use to select from the menu, or to select from the visual elements on your screen.
You use the left button to click (select) from the menu generated by the right-click.
That's all. No more confusion. Right?