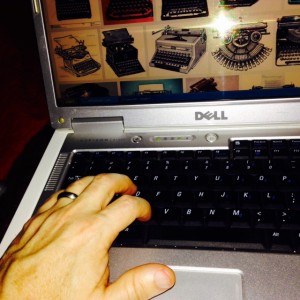 Perfection is unattainable. No matter how much we try we will always fall short of perfection. It's our nature. (Romans 3:23)
The trick for posting perfect posts is not to post perfect posts. Simple.
Do you strive for perfection? I do.
My wife always wants me to post articles that are perfectly written. She wants me to cross all my eyes and dot all my teas — the write spelling wood be nice two.
But sometimes I just want to publish a thought as quickly as possible – before I forget.
I am forgetful. I blame it on being so darn busy. But, it could be my age rearing its ugly head.
So, for the sake of speed and relevance, it (the article or post) must be actualized as soon as possible. Darn the torpedoes disguised as minor grammatical errors.
I hope you understand. I am human.
According to Seth Godin, to be successful one must "deliver, and often." You can't be a perfectionist and forget to deliver your product.
I suffer from perfectionism. I often fall short on delivery.
All this to say, I promise to post, email, write content and "deliver" value to you even if it is not absolute perfection. If you find a misspelled word, or misplaced comma, or vague sentence in my writings, let me know. With today's technology, errors can be corrected very quickly.
My irrational fear is that you will see a blemish in the content you are reading and decide, "I am not doing business with someone who is illiterate."
Instead, I trust that you bring these unintended faults to my attention. I also ask that you judge the product by the value it brings to you.
I would rather concentrate on delivering incredible value to you. Do you agree?
Leave me a comment below and tell me about a time when you were paralyzed waiting for perfection before you "delivered."  Also tell me if it ever stopped you from doing business with someone because of their grammatical errors.
You've made it to the bottom. It's obvious you like what you read.  Do me a favor, sign up for my email newsletter.  It makes a world of difference to me knowing that I can help you cope with modern technology.