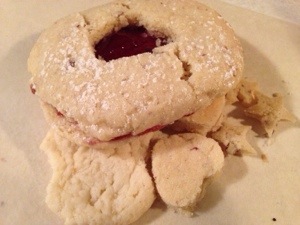 If you are concerned with privacy over the Internet, you might have come across a concept we call a cookie.
Many websites use cookies to make your browsing experience more enjoyable. Others use them to track advertising performance and to pay commissions when a sale is generated.
Either way, your privacy is safe. Allow me to dispel some misconceptions of Internet cookies.
Cookies Collect Personal Information
No. Cookies are simply used to identify unique visitors. The information placed in a cookie is usually an ID generated by the web site and an expiration date. When a visitor returns to the web site at a later time, the cookie content is returned to the original web site where it was created, thereby allowing the website owners to gather statistics about return visitors etc.
Cookies may contain information related to the visitor such as a zip code. By asking the visitor to provide a zip code and storing it in a cookie, the website publisher would be able to provide valuable information, i.e., weather reports for the geographic location of the visitor. Verizon Wireless uses the zip code information to point its visitors to cellular services available in their local area.
Some sophisticated websites may appear to collect more personal information. However, these websites employ a technique that uses a database that collects the personal information that a visitor provided. A cookie is only used to report an identification number that associates the visitor with the data in the web site's collection system. No personal information is stored in the cookie, and the number stored there is useless to any other website.
100% of Reputable Sites Use Cookies
Without this technique of visitor to cookie association, web sites like my.yahoo.com would not be able to personalize a page to each of its visitors. Since each time a visitor surfs a page on a web site, companies are able to track if the visitor is the same person who viewed ten pages, or ten people who only looked at one page each.
Banks use cookies
Banks use cookies to keep track of visitors' online transactions. Without cookies, a visitor would have to log into each page of the bank's transactions. Imagine if you would go the bank and were asked to show your ID each time you asked a question. This method is highly ineffective and you would probably not return to that bank. With cookies, you are authenticated once. The cookie placed in your computer identifies you for the remainder of your online transactions. Cookies, in this case, ensure that your "personal" information does not end up in another computer.
Cookies Don't Keep Track of Surfing Habits
Cookies only identify a return visitor to a single web site. If a visitor visits multiple web sites, each of those sites will know that it is a unique or returning visitor. But the prior and the latter sites do not know where you have been or where you are going. Keeping track of surfing habits is a function of spyware not cookies. More on this later.
E-Commerce Uses Cookies
Websites that sell stuff (and which site doesn't?) use cookies. It's a good thing. Let's say that you have been shopping at Barnes and Noble and after 15 minutes of searching you have located that hard to find book. You'll be happy to know that if a telemarketer interrupts your dial-up connection, you will be able to continue directly to checkout without having to search again. Your potential book purchase is stored in a cookie that will be removed once you checkout, empty the shopping cart, or delete cookies from your computer.
Give Credit Where Credit is Due
Cookies are also used to pay website owners for purchase leads by advertisers. Visitors frequent a popular site because it offers value. These site owners supplement the operating cost of providing valuable information by advertising products or services. Many of these sites will only benefit if there are transactions generated from direct leads from the website. Cookies identify the origin of the lead in case there is a transaction, even if the sale happens days later. The Advertiser will reward a small commission to the website owner (based on the cookie information) for his efforts.
But, I have too many cookies. What should I do?
Cookies alone do not have a large footprint.
If you are running out of space in your hard drive, deleting your cookies will not make a difference. However if you are concerned about your cookie space, do the following:
Click on Tools in your Internet Browser (Alt+X) [Hint: click on the Gear in the upper right hand corner.
Click on Internet Options
Click Delete
Make sure cookies are selected (be careful with the other options.)
Finally, Click Delete at the bottom
A better option, though, is to click on Settings instead of Delete and reduce the amount of space allowed for temporary Internet Files Folder. This way, your cookies will be deleted automatically (oldest first) when allotted space runs low.