I am excited to be a part of an incredible opportunity to serve more of you than ever before.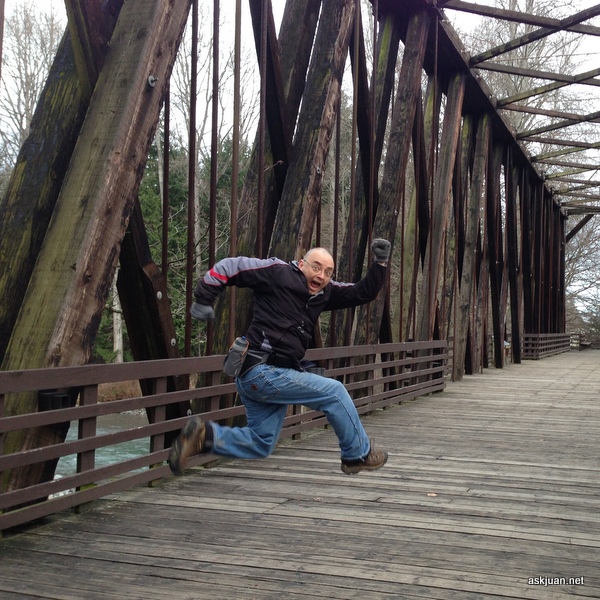 In the ten years that I have been in the North Olympic Peninsula I have learned that if you use a wood stove to keep warm you must have wood to burn. I have also learned that a tool such as an axe, is no match for a motorized wood splitter. Do you agree?  In other words, it's the better fit, more advanced tool that allows you to do more. That is why I am so excited.
I am excited to have a new tool in my arsenal. A tool that leverages my 10+ years of higher education (okay, not all in one sitting!).  I did go to school for my field and excelled at it. I am talking about a tool that takes my $30,000 of education and makes it worth a million bucks.
My point is YOU are the beneficiary of my service, education, and experience. And that is why I am so excited!
Here are some reasons why my new offering may not be for you:
You have technical experience
You may be wondering why I could help you when YOU already know what I know. You went to school, you have or had a technical job and you understand today's technology. Great! I congratulate you. You do not need this service.
This service is for those who do not have the technical experience. Or if they do, they would rather not sit at the computer hour after hour updating, scanning, defragging, arranging and rearranging files, optimizing, tweaking and so on.
Some may know how to rebuild a car's transmission but it makes more sense for them to take it to the shop. In that case this service may be just what you are looking for.
I don't have tech experience or choose to use my time elsewhere. Sign me up!
You have a family member who works at Microsoft
This service is not for you if you already have expert help at home. Believe it or not, I have customers who do know someone working at Microsoft.
If that is the case for you, you have an excellent advantage in having someone at home who can tackle the day-to-day problems that arise with today's computers. These customers do not come to me unless absolutely necessary – or at the direction of their Microsoft expert.
I see this as a blessing for me.  This way I have more time to concentrate my efforts in helping those who do not have an expert at home. I love to help those who really need me.
So, if you do not have an expert at home, this service may be the perfect fit.
I don't have or know an expert. Sign me up!
You are on a fixed income, or a tight budget
This service is not for you. I feel your pain. We were so broke once, my wife and I we made bean-chiladas for dinner because beans and tortillas was all we had.  If you know what enchiladas are, you will appreciate our ingenuity. An enchilada is made with tortillas dipped in red chili and fried. The fried tortillas are then stuffed with chicken and rolled taquito style and topped with cabbage and sprinkled with queso fresco (fresh Mexican cheese.) They are served on a plate with refried beans and Spanish rice.
We only had beans and tortillas. So we dipped the tortilla in the bean juice and fried it, rolled it up and served it with the rest of the beans. That's it.  No chicken, no cabbage, no cheese, and no trace of delicious Spanish rice. We were broke!
In this scenario you do what you have to do. You do it yourself.  We did.
If this is you, then don't worry: there are plenty of free resources on the Internet.  I suggest that you make Google your friend. I use Google to research many of my technical dilemmas.
I have spent thousands of dollars and countless hours in my education and experience to be able to offer you a valuable service. I believe my service is much more valuable than the price I charge for it. I am not ashamed to say "I'd like to be able to afford more than beans and tortillas" by providing value to you.
I believe the value of this service out-weighs the cost. Sign me up.
The reason I believe this service is right for you
I believe that this service is right for you. As stated above, you may be capable of doing it yourself or have a family member or friend who is capable, but there is something to be said about hiring an expert to take away your burden, to give you back some freedom. The freedom to use your limited time to do what you want versus troubleshooting and researching. I want to be your expert.
If cost is a factor, think about the cost of not having someone like me to help you. The cost may be more money when things go horribly wrong. Or the cost may be a relationship as I alluded to in another article where family stops coming to visit because they get put to work on the malfunctioning computer instead of visiting.
I believe this service is right for you because you get me.
Say no more. I am convinced. Sign me up!
Still not convinced?
Maybe you are right. You don't need me. But I bet you know someone who does.
Would you do me a favor and pass along this information to a friend?  I know I have been of service to you and offered you great value. Let me help you and your friend too.