Wow. These things are rampant. I receive calls and emails on this often.
This scam, or phishing attempt, goes like this: You receive an email that claims you made a purchase or sent money to someone.  If you have never seen one of these emails, you will be amazed at the detail. The email looks like it actually came from the place they claim to be.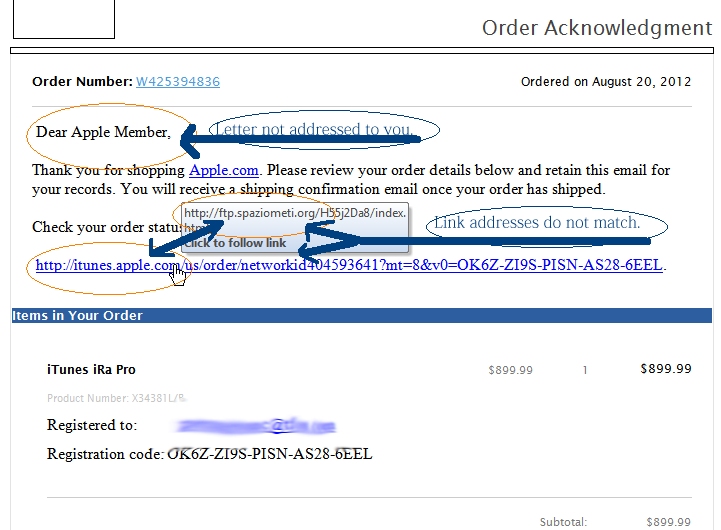 For example, if the email claims to be from eBay, it looks like an eBay email.  If it claims to be an iTunes transaction, the email looks like an Apple official email. If it claims to be from your bank, all the logos are what you would expect.  I could go on but there are literally hundreds of variations.
What to do when you receive one
Don't panic.  Phishing attempts prey on your emotions.
Do NOT click on any links.  Most likely they are fake.
Do NOT forward the email to anyone. Spam filters will not be effective if you do.
Delete them immediately.

This is the best choice.
How to verify fake emails

Notice if the email is addressed to you or to a group of people. If it is addressed to a group, the email is most likely fake.
Verify that it is addressed to you personally and not to "dear member". This is not an indication that it is fake,but there is a higher chance that it is.
Put your mouse cursor on top of a link. If the dialogue bubble is different from the link, this is a huge red flag.
Some security programs will mark the email as "[SPAM] or [… AntiSpam]". Easy to spot fakes.
Be aware of misspelled words and poor grammar.
You can verify that your account is intact by going to your bank or iTunes account directly.  Open your internet browser and type the address of your account directly into the address bar.
Whatever you do, do not click on any links in your email to "verify" your account.  The links are fake.
Join the conversation.
Have you encountered one of these scams? Tell me your story. Click on the link below to comment.
If this article has helped you and you know someone who might benefit from it, please share.
Additional Resources
First Federal Consumer Tips
Wells Fargo Fraud Info
Bank of America Fraud Department
Capital One Fraud Info