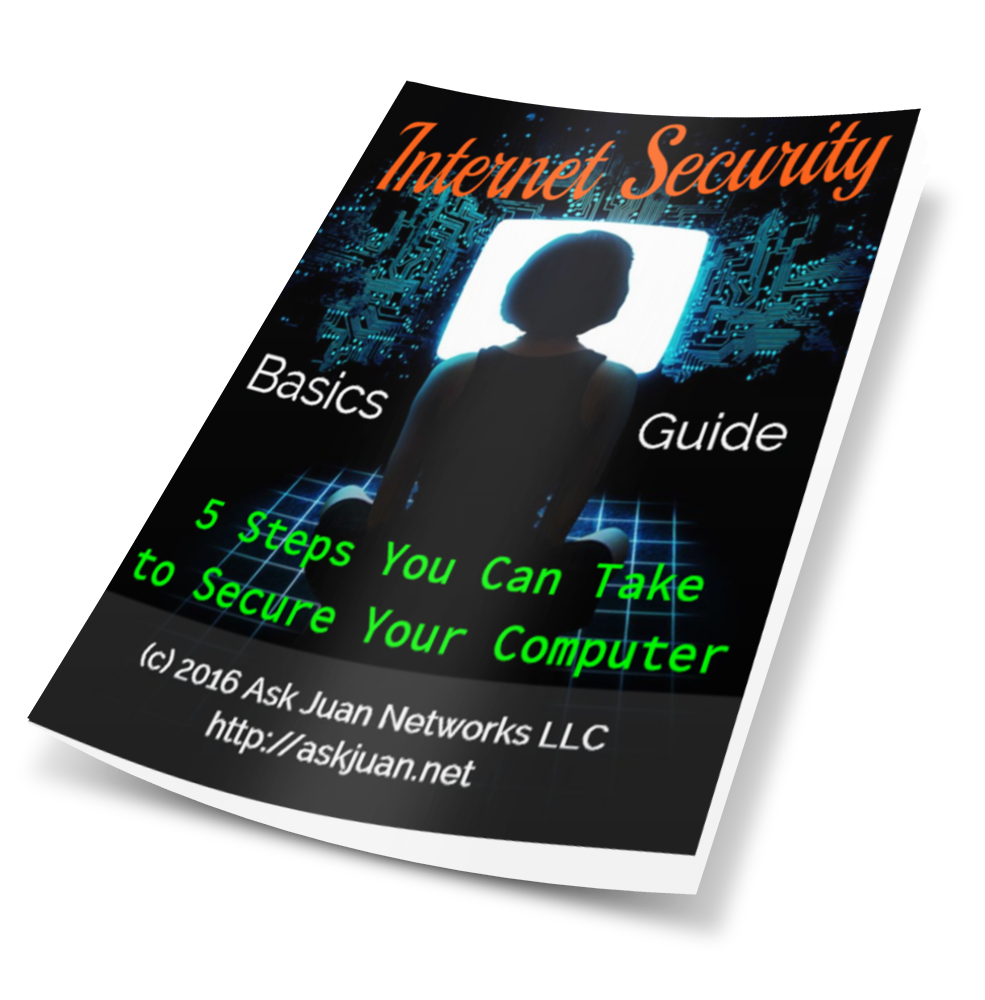 Thank you for requesting the Internet Security Basics Guide.
Hi, my name is Juan Ruiz, founder of Ask Juan Networks. And I personally want to thank  you and congratulate you for taking the first step to making your computer more secure.
In a few minutes you will receive a link to the guide we promised you.