UPDATE:
We did it! We climbed the 832 steps up the iconic Space Needle in Seattle benefiting cancer research by Fred Hutch.
https://www.facebook.com/AskJuanNetworks/videos/1133761993322698/
Get ready for next year…
—
I want to share some great news. My wife, kids and I have teamed up to raise some funds for Fred Hutch. We've raised $700 so far for cancer research.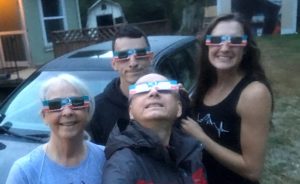 The Space Needle Foundation is hosting their annual Base to Space stair climb event on Sunday, October 1, 2017. We get to climb it. Yay!
I make a living helping people with their computer's digital diseases. I might have helped you with this too. But cancer is a whole different story. I am glad there are scientists working on this one. I pray they get all the support they need. And that's when you and I come in.
If you like to help contribute to this worthy cause, please click on this link to help our team raise more:
https://www.classy.org/fundraise?fcid=1105301
Please join us. Give as little or as much as you want.
I just got an idea! – If you donate $100 or more, I will give you one full year of the best antivirus protection software (the same one I use and trust wholeheartedly for all of my computers) for your personal use. You game?
-Juan
P.S. If you can't give, no problem. Share this page on your Facebook and help us help Fred Hutch.